What is this Magnificent game that is called.... Agma.io?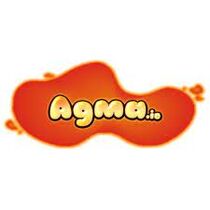 Well, Agma.io is a very fun multiplier game with Levels, Skins, Wearables, Powerups, Bots, Gold Memberships, and so much more! Oh and, not also that, but, there are currently 33 DIFFERENT servers that you can play on, and more to be coming!
First, i'll tell you a little about Agma.io, then ill really get into detail about almost everything on it! and almost everything you can do!
NOTE: PLEASE BE AWARE THIS ARTICLE IS NOT DONE!!! SOME INFORMATION ALSO MAY BE INACCURATE AT THE MOMENT BUT IT WILL BE ACCURATE SOON, THIS ARTICLE IS A DECENT SIZE AND WILL BE SHOWING EVERYTHING ABOUT AGMA.IO! this is being worked on.