Agma.io is the best io games because you can use bots
as well as you can use skins wearable. You can take
over servers with using power ups. Are you tired of waiting to
recombined agma.io took out that fear. You can also switch
to a different server with a different type of games.
If u like shooting there is one with shooting. Agma.io is the best
game that has been invented. If u ever wanna
play a game it has to be agma.io.
MEMBERSHIP IS SO WORTH IT.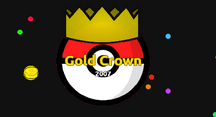 You are able to buy membership it is so cheap and worth it
you are able to freeze before 1 sec of combining you can bait.
You also can get membership skins and a crown. Also u can become
invisible. If you buy it the best is just to buy the 12 mouth member ship.
Also you spawn with 1000 mass about but if you have membership you spawntwo times bigger. Also you get bots.
BUY COINS
They are so cheap 2.00 and you can get 200,000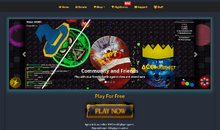 But the more 5.00 you get 560,00 the more money you spend it gives a profit more coins on top
if you spend. With those coins you can buy awesome wearable´s and power ups
and abilities.