¡Cómo cultivar monedas en Agma.io!
Servers
There are bunch of diffirent servers you can choose from, it really depends on what server you like! One of the easiest servers to farm are on Supersonic and quite profitable! Then we have harder servers like Gigantic/Giga/Giant that are way harder to farm on, but way more profitable.
What can I do with coins?
You can buy alot of stuff with coins like powerups, wearables, custom skins, abilities and megaphone shouts
Referalls
You can claim up to 500 000 coins if you have enough referral points! You can get referrals by sharing your referall link to your friends or family. They need to make an account and once they've done that they need to get it to level 5, when they have gotten their account to level 5 you have received 1 referral point!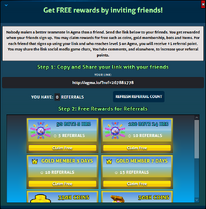 Supersonic
This is one of the easier servers to farm on. It is one of the fastest moving gamemodes which could make it hard for some people, but otherwise it is really good especially for new players! Since it is easy to gain levels and coins fast!
What to do?
You should firstly get some mass, this is quite easy since all you have to do is eat alot of viruses and there is alot of viruses on Supersonic! After you've around 30-40k mass, you are ready to find the gold block! Once you've found the gold block (That usually spawns in the secret room to the left or you can find it on in one of the corners). You can start feeding it and start collecting your coins.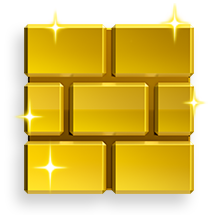 Spliting
You shouldn't split if you are playing solo but if you are playing as a team you could split in 2 pieces. Now you feed the block, you can get between 2-11k depending on how fast you farm. If you hold in the feeding key (W) and feed constantly you will get between 2-5k coins. If you don't do that and take pauses that last 3-5 seconds after around 10 seconds of feeding you can get between 5-11k coins per round. The average player makes around ~100 000 coins in 1 hour!
Agarioforums (Agf.io)
This is one of the more old school farming servers which can only be found on the NA region, its quite simple how you farm coins here.
How to farm
You farm coins by basically collecting them on the map, every minute it spawns alot of coins on the map and each coin is worth 300. To maximize to amount of coins you will gain I would recommened playing with not alot of players online, since there is alot of people using this method and the map is one of the smallest maps in Agma.io! This is not one of the best methods but it is easy and quite profitable!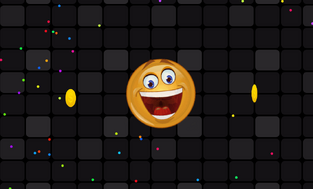 Selffeed
Selffeed is one of the slower but easier ways to farm. Every region (EU,NA,AS) has atleast 2 Selffeed servers.
What to do?
First thing you should do is to locate the gold block, go into Spectator mode and start looking for the block. Once you have found the gold block, remember in what area it was in (like E3, A5, D2). Now you've found the block, press the Play button and start getting mass while you are moving to the block. When you are at the block start moving it to closest corner and push it against the corner.
Spliting and feeding
You can do this many ways, it is up to you what you feel most comfortable with and how much time you have got on your hands! You should also consider how many players there are online in the server you are playing in.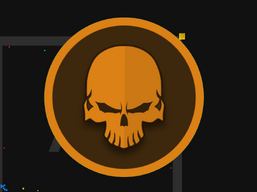 Solo
This is one of the best ways to play if you are a solo player/or new to Selffeed. It is good because no one can come and snatch your coins while you are farming, you are one big cell and you could defend yourself easier. If needed you could escape easily by pressing the Z key to any direction and you have escaped. This takes alot of time though but its the safest way. This method is best to use when you have over 40+ players playing in the server.
Double
This is a faster method but it is a bit more riskier, you split in two pieces like shown in the picture to your left. This is much better if you have a teammate that can feed both of your pieces up to 150 000 mass (or 400 000 if you play the Redbull mode!). What's good with this technique is that if someone tries to eat you, you can just simply merge and you will eat them and you can contiune farming! This is good to use when you have around 20-30 players online.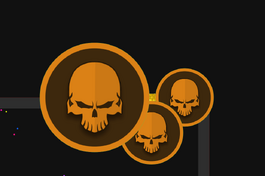 Triple
This is by far the best method to use on Selffeed, you gain coins super fast and I myself use this method often. To do this method you have to move out the block a little and do as the picture on the left shows you. This is good if you have a teammate(s) that can feed all your cells to the max, and if someone tries to eat you, just merge one of the pieces and you can contiune farming coins! You can do this method with alot of players or very few players, all you really need is a teammate than can help you!
Done by xRENDEx, Will update more in the coming days