Jurassic World: Dominion Dominates Fandom Wikis - The Loop
Play Sound


To take скин, вы должны пойти в магазин и нажать на значок скинов. Когда вы нажмете на значок, у вас будет 5 типов скинов, а именно: БЕСПЛАТНЫЕ скины, LEVEL скины, BUY скины, GOLD скины, которые доступны только для Золотых участников и CUSTOM скинов ,
FREE SKINS
Free skins are skins that every Agma player can wear. For now there are total 35 FREE skins. The skins are: AgmaIo, Asaurus, Burger, Butch, Earth, Kimber.ly, Neptune, no life, Snowman, Wrath, Wurvelph, AGF 2 years, King Kong, Lucifer, Edible, EqAtOmBe, Pupz, amari, SL Clan, Solo, Splash, Voakie, Wolf, ArryseYT, Complex Goals, Guardian, G Army, MoonWolf, Green Dragon, Hazed, Wavaca UraNus LXIX, AGF stars, Soloist and Wordy AGF.

Among 35 skins there are 2 skins that player must gain and that skins are AgmaIo which player gain by liking Agma.io facebook page , and second skin is Asaururs which player gain by subscribing to Agma.io's official YouTube Channel.
LEVEL SKINS
Level skins are skins that player is gaining by the higher level he is. There are total of 20 LEVEL skins, and that are : Fishy (LVL 10), Panda (LVL 20), Kitty (LVL 30), Jeep (LVL 40), Bear (LVL 50), Genie Hand (LVL 50), Spinner (LVL 50), Angry Cat (LVL 60), Apple (LVL 60), Level 70 (LVL 70), Ice Cream (LVL 80), Banana (LVL 90), BULL (LVL 90), Lucifer and x2Illuminati Owl (LVL 100), Scar Kong (LVL 150) and Diamond Lips, Max Level Trophy, Trlion King (LVL 200).
There are levels where player can gain more than one skin.That levels are LVL 50 where player gain 3 skins,LVL 60 where player gain 2 skins, LVL 90 where player also gain 2 skins LVL 100 where player gain 3 skins and from January players can gain 3 skins at LVL 200.
BUY SKINS
Buy skins are skins tham must be bought with coins. Currently the most expensive skin is Wonder Woman which is worth of 150,000 coins and the most cheapest skin is Spider which is worth 8,500 coins. For now there are 27 skins that must be bought.
Spider - (8,500)
Insect - (15,000)
Toxic Skull - (25,000)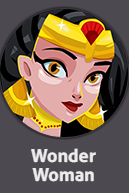 Leaf - (45,000)
run's Slime - (50,000)
Wonder Woman - (150,000)
Hulk - (90,000)
Mario - (90,000)
Sour Apple - (90,000)
Hungry Pizza - (95,000)
Stare @ Me - (75,000)
Normal Owl x2 - (80,000)
Panda - (80,000)
Mr.Jack@G - (20,000)
Angry Sad - (85,000)
Revenge Sweetness (90,000)
Panda Claw - (99,000)
Hibernating Beauty - (100,000)
Ill eat U - (20,000)
Ho-Oh - (85,000)
Fire Eagle - (120,000)
U Sure?-Troll - (20,000)
Hardboiler- (35,000)
Eagle Face - (120,000)
Pirate Man - (99,000)
Pirate Lady - (99,000)
Carrot - (100,000)
Captain America - (150,000)
Cat - (100,000)
Boar - (100,000)
Brainy Alien - (100,000)
-Special Easter skins-
Oracle rabbit - (1,000,000)
Easter Egg - (1,000,000)
Jester - (1,000,000)
GOLD SKINS
Gold skins are skins that are only available to Gold Members for free.
These are the current skins available right now.
Dragon's Eye
Golden Skull
Kitty
Gold Badge
Revenant Orc
Royal Lion
Royal Owl
Futuristic Fox
Pokeball
Eating Mouth
Futuristic Fox
Gold Coin
Gold Crown
Gold Face
Goldbar Pyramid
Fire
Bear King
Gold Eye
Skull Crown
Gold Emblem
Gold Fish
Golden Pot
Qbert
CUSTOM SKINS
Custom skins are skins that players can upload.For custom skin to be uploaded player first must pay 1,000,000 for custom skin slot,and then he can upload his own skin.
How it works: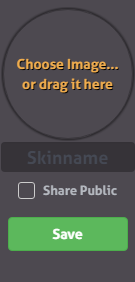 1.Buy one or more Custom Skin slots
2.Upload an image of your choice and enter the name of your skin inside "Skinname".
3.Choose either to share your skin public for everyone to use,or keep it for private use only
4.Press Save button when you are ready
5.Saved skin must be approved by stuff before use(can take a few days)
6.Play with your skin after approval*
Image requirements
- PNG files only(JPG-files are also allowed but not recommended)
- Maximum file size: 1MB (max size for JPGis 0,5 MG)
- Recommended dimensions: 512 x 512 pixels (min=128 x 128, max=1024 x 1024)
- No copyright images and no abusive or inappropriate content is never prohibited.
*Your custom skin will never expire.Once approved,yor skin cannot be changed for a period of 30 days.After 30 days you will have the option to change your skin again.Pleas note that changed skin must be approved again before use.
READ MORE ABOUT CUSTOM SKINS HERE:
By FilipCro125
GOLD SKINS by ChiYT
Last updates for new skins and other by 7shoes (5/21/18)